and tame the WordPress Beast!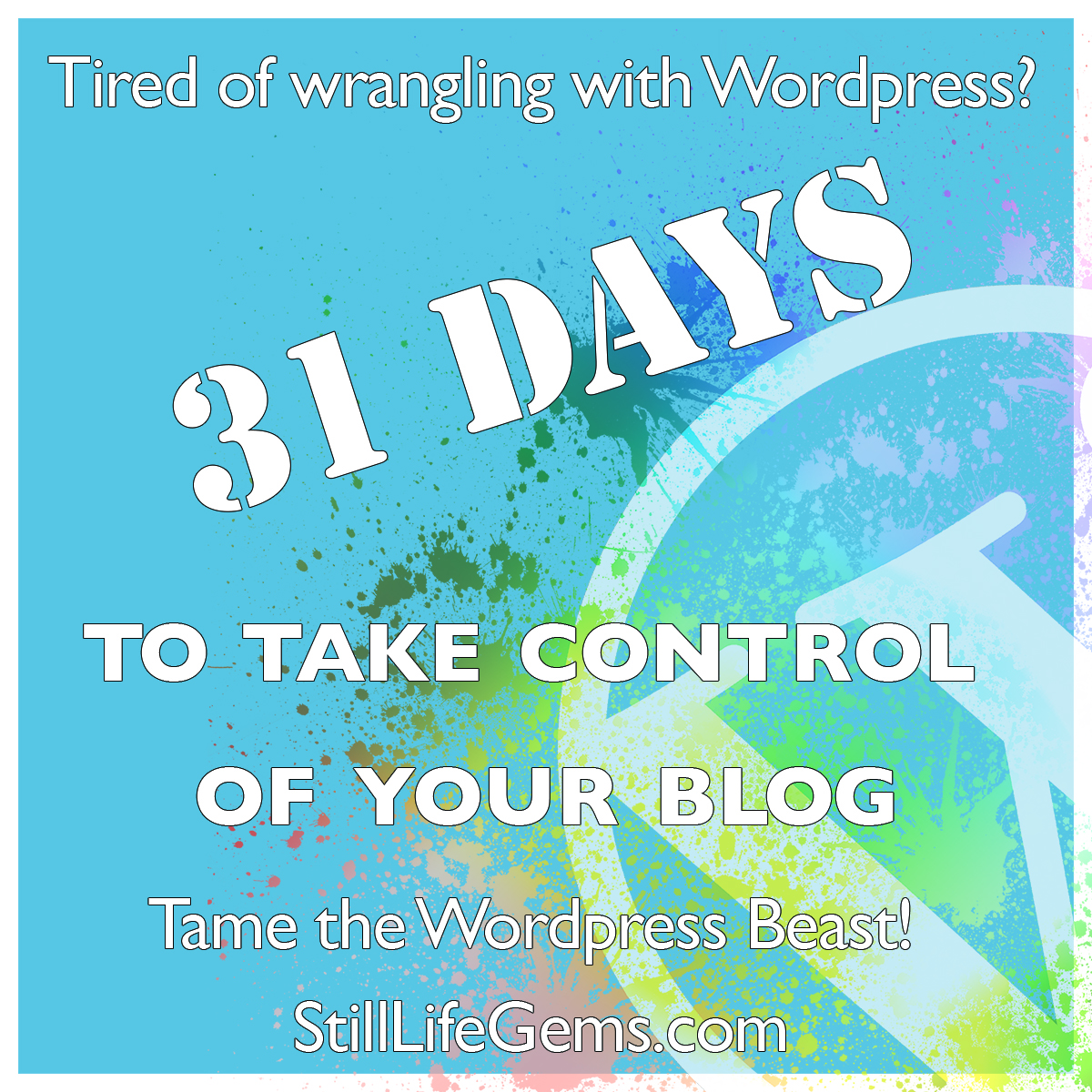 Have you been thinking about taking the plunge to a self-hosted WordPress blog? You know all about the advantages, right? The access to all the amazing plugins, the ability to monetize your passion, the complete control gained over the look and feel…but — it's also a little bit intimidating, right?
AND it's also incredibly liberating! YOU have taken charge and can go anywhere your dreams lead you. It's like moving up from a tricycle to a two-wheeler. I'm here to be your training wheels. This 31 Day Challenge will take you through the basics of setting up the blog, finding the best themes, adding the right plugins and tweaking the design to something you are thrilled to own.
Are you ready to ride?
Join me here, for the month of October and by the end, you'll be riding that two-wheeler on your own.
Sign-up to receive each post in your inbox — that way you won't miss a single WordPress lesson!
[yks-mailchimp-list id="45dcd8619f" submit_text="Submit"]
(This content will be free while I'm writing it…on November 1st it will be taken down and offered for sale.)
You will learn all of the following and more:
What are the key factors to look for in a host-provider for your blog
How to navigate the backend of the host: getting to the essentials in the c-panel
Not all themes are created equal: what important things should your theme include
Watch for these things before you install that plugin!
Fonts & Colors & Paragraph styles…oh my! Why you shouldn't fear CSS
I've been loving web design since the beginning…(no kidding! I taught a summer-school class of fifth-graders how to build homepages in 1995.)
Since 2005, I've run my own web and graphic design freelance company, Siena Falls Media, Inc.. I'd love to guide you through the process so that you don't have to wrangle and wrestle with WordPress anymore.
Make it easy on yourself, sign up for the daily e-mail WordPress lessons, and you can make your awesome blog idea a reality! : )
[yks-mailchimp-list id="45dcd8619f" submit_text="Submit"]
See you tomorrow with:
3 Must Have Features of a WordPress Hosting Service
Is an Optimized WordPress Hosting Service Right for You?
Domain Name Traps to Avoid
5 Steps to Owning Your Own Domain
Let's Get WordPress Installed
WordPress Themes & Marketplaces
8 WordPress Theme Features to Search For
Installing a Theme in WordPress/a>